All-in-one HR řešení pro startupy i velké firmy
Sloneek je moderní HR systém, který obsahuje vše, co potřebujete ke správě celé cesty vašich pracovníků
Ušetřete 20 hodin týdně na HR procesech a operativě.
Verified Reviewer
2021-10-17
Our experience with Sloneek We've been using the Absence module since January this year, our overall experience is very good. Sloneek team makes frequent updates/upgrades adding new features based on clients' inputs. Sloneek's customer service reacts promptly to our queries. ☺Sloneek is a very user friendly application. The data conversion went very smoothly and quickly. We were able to start using the Absence Module of Sloneek within few days. It is very intuitive, there was no need of training for the users. ☹Just a few features we find less practical, but overall no negative experience.
Useful software for small and middle size companies ☺I love the customer oriented approach of Sloneek team. The implementation of software is easy and support is extra friendly - anytime we need to improve or change anything, we always get fast and proactive answer. System is easy to use, no long trainigs for employees needed. Sloneek is my favourite supplier, I always feel as a client. ☹Few times we experienced small bugs... but they were always fixed fast.
Sloneek is a modern HR system with a kind and reliable support team. Sloneek and us got along pretty nicely, and even though we sometimes get cofused and need to solve a problems that come along, we like it. ☺We can realistically see and evaluate the employee attendance, including their absences. We have achieved a uniform register of assigned work assets. Employees appreciate the organisational structure and basic data about their colleagues as well as the easy way to apply/approve absence time. ☹Once in a while, we come across bugs that get us confused.
Pros and cons of the system ☺We use Sloneek for tracking time off and other absences and it works perfectly for us. The application is online, intuitive and easy to use. Customer support is really fast. We are planning to implement additional modules soon. I would recommend this software to anyone looking for easy to implement and use software. ☹I find the software to provide us with all the features I would expect from such software so I dont see any cons of the software at the moment.
User-friendly and easy to implement ☺It is super easy to implement with many special features that are "cool" add ons. The feature of administering vacations for all employees is amazing and helps to keep a track of what is going on with absences in the company. They offer great customer support ☹We miss implementation to Outlook and some of the features are hard to adjust to our needs as it is "one size fits all"
Easy nad helpful Easy to use and quick problem solving. ☺Easy integration, users friendly, many features. Updates reacting to current company needs and problems. ☹When we start using Slonnek couple years ago there were frequent updates, so it was little bit confusing.
Review for Sloneek Finally we have all our document in one online database! ☺I personally do not have the experience with an integration into our processes but currently I appreciate the most about the software that it is really user friendly, support for customers is really extraordinary, always fast and helpful. I really enjoy that most of the features are clear to me and if not, there is a chat and person ready to help! ☹There is one small thing, I would appreciate if the capacity of the software for uploading new documents is bigger. (Documents with more pages cannot be uploaded and we have to make them smaller in another software which takes additional time.)
Sloneek is a big help when it comes to HR management. Sloneek is fun. Being in HR, we always appreciate fast, structured and nice communication of Sloneek team. Our insights, comments and feedback on some functionalities are always accepted by Sloneek as a challenge or stimulus for improvement. Sloneek and us got along nicely, and even though we sometimes complain, we like it ☺We mostly appreciate the fact that this system puts together attendance, asset management and guidelines. Colleagues are able to see the org chart and other colleagues' contacts. System is user friendly and easy to navigate. ☹We like everything because we have the ability to use only the modules that we want. We pay for each module separately and that is a big advantage.
Useful for mid-size business Overall I am happy with Sloneek product and the customer service, they respond to our queries quickly and are very willing to help. They are able to tailor features to our company needs and personalise their service. ☺Our employees find Sloneek intuitive and simple to use. The video and screen shot instructions are helpful. We use the attendance and absence recording feature and reports, which are most impactful in my job as HR specialist. We use the "on call" and "overtime" tracking feature from Sloneek in conjunction with other systems and although it took a some time to integrate with API, it now works really well and we are pleased with the system. ☹When I set up a new absence - such as an offsite team building course I have to approve each person's absence from the office and attendance to the course individually rather than being able to create a group and apply features (such as team leader approval) to this group. This is hard work if we have an event for the whole company - up to 100 employees!
14 dní zdarma
Bez platební karty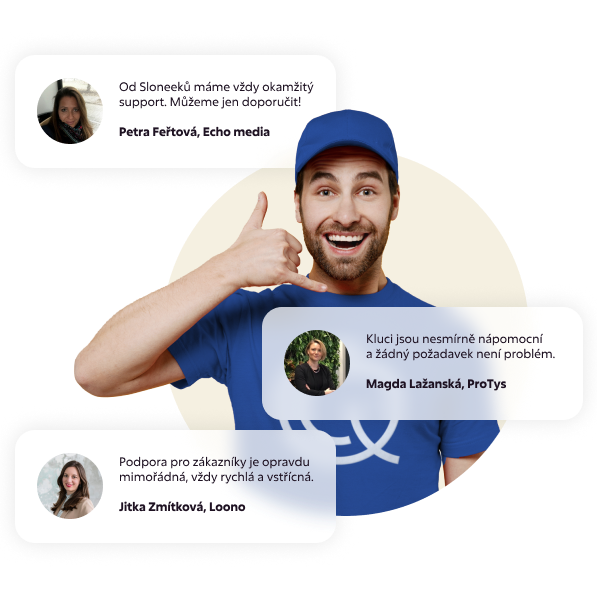 Zákaznická péče
Naše podpora nemá konkurenci ani místo v ceníku
Ve štychu vás nenecháme. Naši specialisti vás onboardují na jedničku a v průběhu používání aplikace vám budou vždy k dispozici. To vše zcela zdarma!
Náš čas za váš - nic víc si neúčtujeme

Umíme česky, slovensky i anglicky
Klientské reference
Sloneeka mají rádi i vaši známí a kamarádi!
Na nic si nehrajeme. Naše výsledky jsou tvořené
ze stovek pozitivních referencí spokojených klientů.
Více než 2.000 spokojených zákazníků

4,9 hodnocení na G2.com

4,6 hodnocení na Capterra
Roi kalulkačka
Spočítejte si návratnost investice do HR systému
Malá nebo velká firma. Zaručené úspory dosáhnete bez ohledu na počet pracovníků. Vyzkoušejte naší kalkulačku a proberte detaily výpočtu s našimi specialisty.
Zjistíte, kolik můžete ušetřit používáním HR systému
Poskytneme vám podklady pro decision makery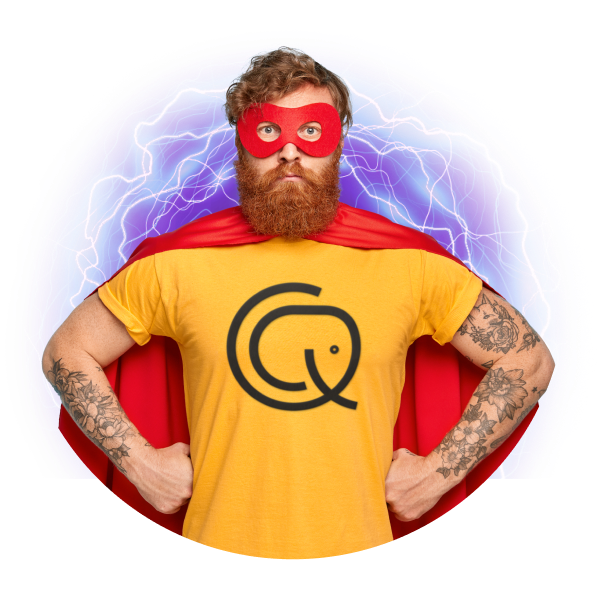 Rychlost nasazení
Jediný HR systém, který nasadíte rychlostí blesku ⚡
Ze zkušenosti můžeme potvrdit, že zprovoznění Sloneeka ve vaší firmě nezabere déle než pár týdnů.
Používání do 3 dnů od importu uživatelů

Nasazení všech funkcionalit v řádech týdnů
Integrace
Integrace pro nás není sprostý slovo ale příležitost
Sloneeka integrujete s ostatními nástroji na pár kliků myší. Chybí vám nějaká integrace? Výzvu přijímáme. Máme open api a nebojíme se ho použít.
Synchronizace absencí s MS365, Google & IceWarp

Synchronizace docházky do Heliosu

Time tracking i reporting ve Slacku

Integrace aktivit s Jirou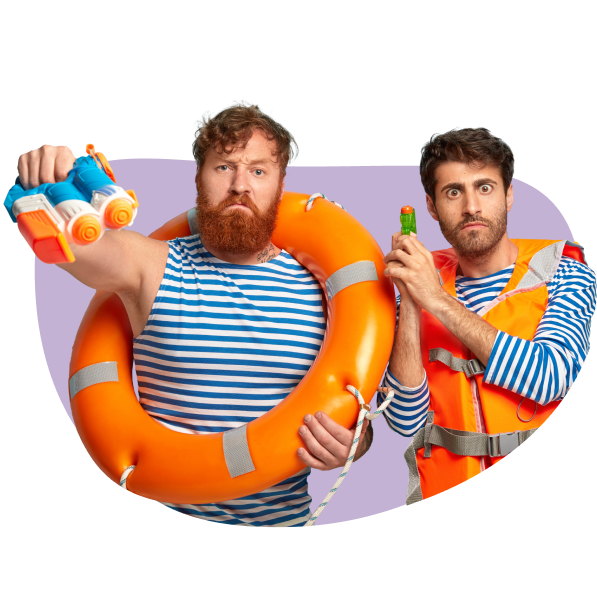 Zabezpečení
Přes naše zabezpečení se žádnej hacker nedostane
Používáme nejkvalitnější dostupnou cloudovou infrastrukturu od AWS (Amazon Web Services), která garantuje odolnost proti úniku dat a mimořádnou dostupnost služeb.
99% dostupnost aplikace i terminálů

Denní zálohy dat proti ztrátě a poškození

Plná kompatibilita s GDPR
14 dní zdarma
Vyzkoušejte Sloneeka na 14 dní zcela zdarma
Není nutné zadávat platební kartu

Získáte přístup ke všem funkcionalitám

Pomůžeme vám s onboardingem i nastavením

7 z 10 se pro Sloneeka rozhodne
Smysluplný obsah ke čtení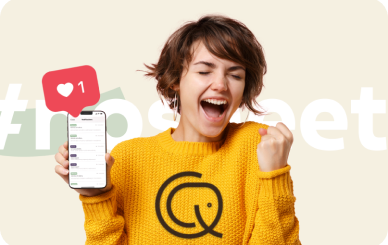 Unikátní smysluplný obsah pro všechny HR nadšence a People ops.  Čtěte inspirativní obsah od známých expertů z oboru.
Materiály ke stažení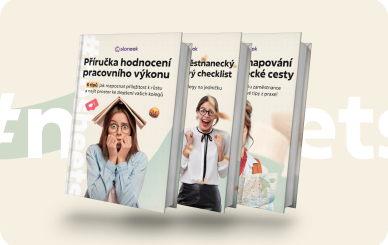 Připravili jsme pro vás sérii e-booků, příruček a checklistů které vám pomohou docílit lepších výsledků ve vaší HR agendě.
Případové studie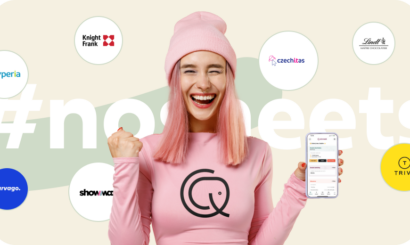 Přečtěte si, jak konkrétně Sloneek pomohl našim klientům, které funkcionality a proč využívají a proč si vybrali právě náš produkt.
Máte zájem o více informací o Sloneekovi?
Seznamte se se Sloneekem! Naši experti Milan, Adam, Stana a Sebastian vás provedou našim řešením a zodpoví veškeré vaše dotazy.
provedou vás funkcemi aplikace
zodpoví všechny vaše dotazy
připraví prezentaci i nabídku na míru
poskytnout špičkový onboarding




Sloneek Europe
Táborská 8, 040 01 Košice
Slovensko