Ředitelé a majitelé
Doba papírování je passé. V digitálním věku firmy nezatěžují zaměstnance zdlouhavým papírováním. Pokročte s moderními technologiemi.
Dokončete registraci ZDARMA
Výhody registrace
Bez nutnostni vkládat platební kartu
14 dní ZDARMA a pak se můžete rozhodnout
7 z 10 uživatelů se pro Sloneeka rozhodne
30 minut a základní nastavení je hotové
Ověřené recenze s hodnocením 4.6 z 5
Hlavní výhody pro vaši firmu
Vlastníte nebo řídíte firmu a potřebujete zefektivnit řízení lidských zdrojů? Se službou Sloneek ušetříte nejen peníze, ale také spoustu papíru. A co je nejdůležitější: posunete své procesy na zcela novou úroveň.
Šetřete čas svých zaměstnanců při práci
Nechte své zaměstnance pracovat. Administrace, výkazy a zprávy jsou zpracovávány automatizovaným systémem.
Rozhodujte se na základě dat
Poznejte skutečný výkon svých zaměstnanců. To vám umožní přijímat kvalifikovaná strategická rozhodnutí.
Posilování důvěry a loajality zaměstnanců
Vytvořte transparentní a důvěryhodné pracovní prostředí. Sníží se tím fluktuace zaměstnanců.
Přehled funkcionalit
Jak vám Sloneek usnadňuje život?
Přehledné reporty

Správa pracovního vybavení

Přehled dovolených a absencí

Rychlé uvedení do provozu

Rozumná cena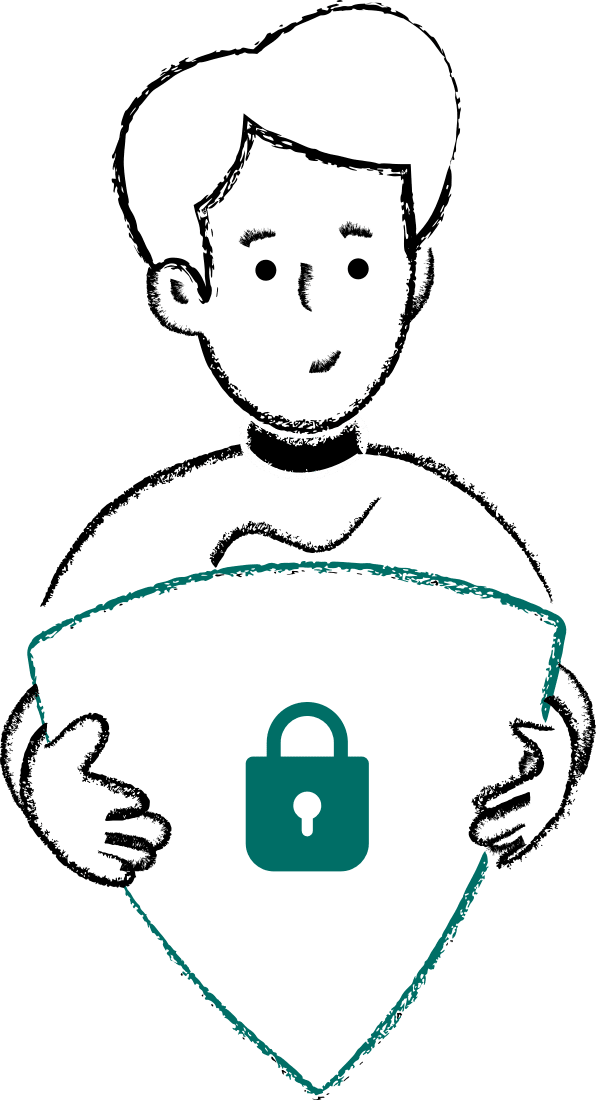 Vaše data jsou ve Sloneekovi v bezpečí
Ve Sloneekovi velmi dbáme na to, aby všechna uživatelská data byla uchovávána v souladu s nejmodernějšími bezpečnostními standardy. Používáme nejkvalitnější dostupnou cloudovou infrastrukturu od AWS (Amazon Web Services), která garantuje odolnost proti úniku dat a mimořádně vysokou dostupnost služeb.
Vysoká dostupnost
Kvalitní infrastruktura a kontinuální vývoj poskytují dostupnost aplikace i docházkového terminálu 99,999%.
Denní zálohy dat
Každý den zálohujeme všechna data proti ztrátě a poškození.
Kompatibilita s GDPR
Aplikace i společnost je plně kompatibilní s GDPR.
Co o nás říkají naši zákazníci?
Přidejte se k více než 2.000 spokojených zákazníků
"Sloneek pro mě osobně byl přínosem v tom, že mi hodně zjednodušil práci ve chvíli kdy připravuji podklady ke mzdám. Využívám měsíční reporty docházky. V integrovaném kalendáři vidím souběh docházky a HO. Celkově Sloneek skvěle zapadá do celkové digitalizace naší školy."
Lucie Smetanová
HR manager | Montessori Andílek
"Sloneek se stal součástí týmu. Vidíme, kdo, kdy a co dělá, můžeme s ním snadno práci i plánovat."
Aleš KOZÁK
ředitel Insitutu pro památky a kulturu
"Sloneek nám zavedl do práce přehled a pořádek."
Lukáš Hejna
Ředitel fundraisingu Nadace Via
"Konečně máme všechny naše dokumenty v jedné online databázi! Na aplikaci nejvíce oceňuji, že je opravdu uživatelsky přívětivá, podpora pro zákazníky je opravdu mimořádná, vždy rychlá a vstřícná. Velmi mě těší, že většina funkcí je mi jasná, a pokud ne, je k dispozici chat a člověk připravený pomoci!"
Jitka Zmítková
Head of HR | Loono
"Díky Sloneekovi má každý v reálném čase přehled o pohybu a plánech kolegů. Systém je dostatečně flexibilní i pro evidenci práce stážistů a dobrovolníků, bez nichž se naše činnost neobejde."
Pavla Gomba
Výkonná ředitelka | Český výbor pro UNICEF
"Sloneek nám pomohl velmi rychle zavést přehled a pořádek do HR administrativy naší velmi rychle rostoucí firmy. Když jsme si s něčím nevěděli rady, support tým Sloneeka ochotně a rychle pomohl. Oceňujeme i neustálé vylepšování aplikace, aby lépe a flexibilněji odpovídala na požadavky velmi dynamických změn, kterými u nás žijeme:)"
Josef Šachta
CEO & co-founder | Sharry
Zajímá vás více informací o Sloneekovi?
Seznamte se se Sloneekem! Naši experti Milan, Václav, Stana a Sebastian vás provedou našim řešením a zodpoví veškeré vaše dotazy.
provedou vás funkcemi aplikace
zodpoví všechny vaše dotazy
připraví prezentaci i nabídku na míru
poskytnout špičkový onboarding




+420 608 661 387
Sloneek Europe s.r.o.
Táborská 8, 040 01 Košice
Slovakia