Snižte fluktuaci a zvyšte produktivitu práce
Firmy, které se věnují spokojenosti svých kolegů, mají nižší fluktuaci a produktivnější zaměstnance. Tyto nástroje vám pomohou zlepšit atmosféru na pracovišti, rozvoj lidí i vzájemnou komunikaci.
14 dní zdarma
Bez platební karty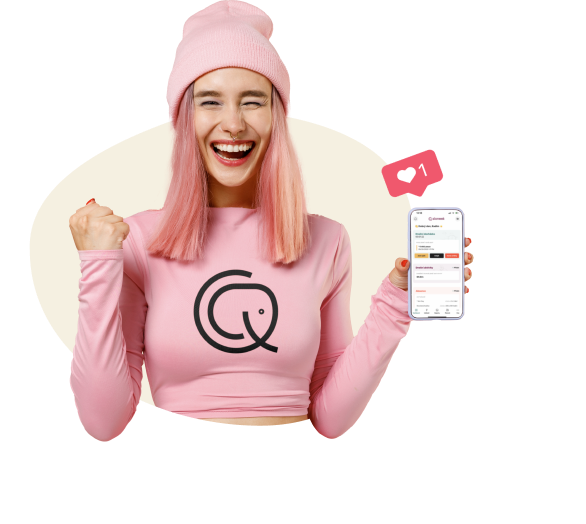 Dokončete registraci ZDARMA
Výhody registrace
Bez nutnostni vkládat platební kartu
14 dní ZDARMA a pak se můžete rozhodnout
7 z 10 uživatelů se pro Sloneeka rozhodne
30 minut a základní nastavení je hotové
Ověřené recenze s hodnocením 4.5 z 5
Firemní wiki
Vnitrofiremní nástěnka
Nástěnka se vším všudy. Firemní wiki není archiv. Je to nástroj, díky kterému můžete zrychlit práci ve své společnosti, minimalizovat prostoje a zvýšit svoji efektivitu. Ve firemní wiki by měl každý kolega najít, jaká daná společnost je, jak funguje, kdo co má v ní na starosti a jak se většina věcí dělá.
Schránka důvěry
Anonymní hlášení událostí
Nástroj pro anonymní hlášení událostí, na které se vztahuje legislativa o ochraně oznamovatelů. Získáte jednoduché řešení, které chrání firmu před zanedbáním negativních jevů a současně oznamovatelům z řad zaměstnanců garantuje anonymitu.
Dotazníky
Měření spokojenosti
Pokud máte spokojené kolegy, můžete se spolehnout na vyšší produktivitu, nižší počet absencí i nižší fluktuaci. Online dotazník je rychlý a pohodlný způsob pro získání zpětné vazby od vašich kolegů.
Získáte jedno HR řešení na celou HR agendu
Už žádné jiné nástroje. Sloneek obsahuje vše, co potřebujete ke správě celé cesty zaměstnanců i externistů.
Bez Sloneeka
Desítky nepřehledných tabulek
Příliš mnoho administrativních úkolů
Neefektivní HR procesy
Obtížná kontrola potřeb zaměstnanců
Robustní a zastaralá HR řešení
Se Sloneekem 🐘
Nahradíte tabulky moderní aplikací
Ušetříte čas na opravdu důležitou práci
Zrychlíte procesy s našlapaným systémem
Získáte uživatelsky přívětivý a výkonný reporting
Získáte jednoduché a moderní řešení v cloudu
Sloneeka pro vás ověřilo už více jak 2.000 spokojených zákazníků

"Se Sloneekem jsem spokojená, jeho zavedení mělo zásadní pozitivní dopad na mou práci personalistky. Naši zaměstnanci považují Sloneeka za intuitivní a jednoduchý nástroj na používání. Funkci sledování "pohotovosti" a "přesčasů" od společnosti Sloneek používáme ve spojení s dalšími systémy, a přestože integrace s API nějakou dobu trvala, nyní funguje opravdu dobře a jsme se systémem spokojeni."

MARKÉTA KOLÁŘOVÁ
HR specialist | Showmax
""Krom jiného se nám moc líbí, že máme možnost používat pouze moduly, které chceme. Za každý modul platíme zvlášť, a to je velká výhoda."

MICHAELA NĚMCOVÁ
HR manager | Pharmservice

"Sloneek nám pomohl velmi rychle zavést přehled a pořádek do HR administrativy naší velmi rychle rostoucí firmy. Když jsme si s něčím nevěděli rady, support tým Sloneeka ochotně a rychle pomohl. Oceňujeme i neustálé vylepšování aplikace, aby lépe a flexibilněji odpovídala na požadavky velmi dynamických změn, kterými u nás žijeme:)"

Josef Šachta
CEO & co-founder
"Jednoduchý na ovládání, naši zaměstnanci ho rádi používají a má skvělou a rychlou podporu. Celkově jsem spokojený admin i uživatel."

Daniel Boďa
COO | Hyperia

"Sloneek je uživatelsky velmi přívětivá aplikace. Převod dat proběhl velmi hladce a rychle. Modul Absence jsme mohli začít používat během několika dní. Je velmi intuitivní, pro uživatele nebylo potřeba žádné školení. Tým Sloneeka provádí časté aktualizace i upgrady a přidává nové funkce na základě podnětů klientů. Zákaznický servis reaguje na naše dotazy okamžitě."
SOŇA BEZÁNYI
HR Generalist | Savills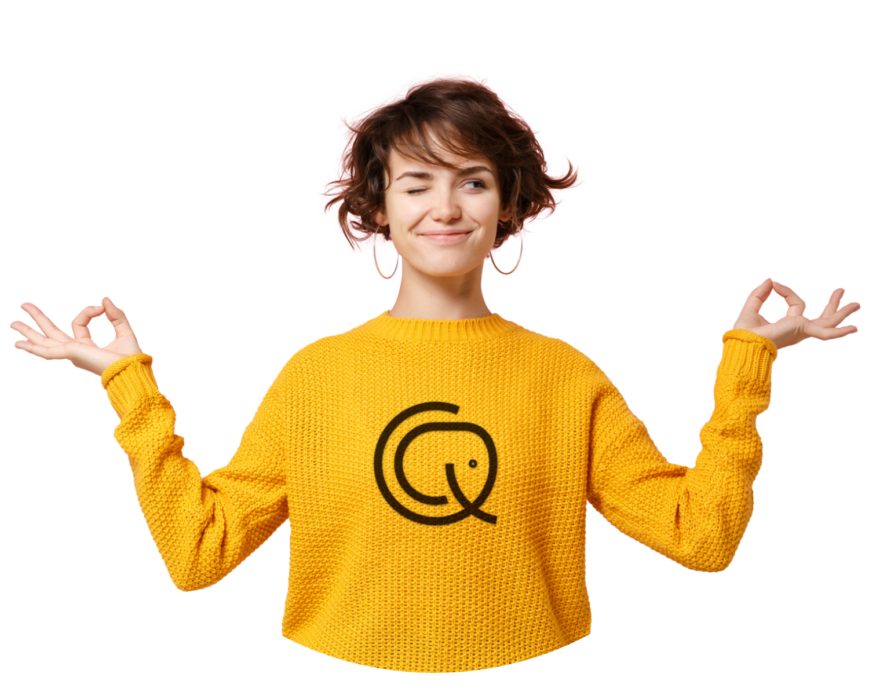 Vyzkoušíte si Sloneeka na 14 dní zcela zdarma
Není nutné zadávat platební kartu

Získáte přístup ke všem funkcionalitám

Pomůžeme vám s onboardingem i nastavením

7 z 10 se pro Sloneeka rozhodne
Zajímá vás více informací o Sloneekovi?
Seznamte se se Sloneekem! Naši experti Milan, Václav a Stana vás provedou našim řešením a zodpoví veškeré vaše dotazy.
provedou vás funkcemi aplikace
zodpoví všechny vaše dotazy
připraví prezentaci i nabídku na míru
poskytnout špičkový onboarding



+420 608 661 387
Sloneek Europe s.r.o.
Táborská 8, 040 01 Košice
Slovakia